Join Duvid Chaim's New Call Cycle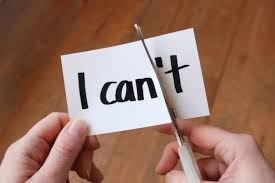 Are you asking yourself any of the following questions:
I'm sick and tired of feeling TRAPPED IN LUST. I've stopped before - had some sobriety - but always seem to fall back into it again and again. What can I do to finally STOP?!
or
I've been working on my LUST - I've been on the Guard Your Eyes Forum - I've seen a therapist - I've gone to SA Meetings - I've been on the GYE Conference Calls. Why isn't this ENOUGH?!
or
I've already worked the 12 Step Program. I think I know what it's supposed to do for me. But it doesn't work! This is so frustrating. This Program will never work for me! Is there any hope for me?!
ANNOUNCING:
PLEASE JOIN US FOR
THE LAUNCH of - THE "LIFE CHANGING" VOYAGE OF THE GYE18 - CRUISE TO FREEDOM.
Launching on Monday, May 1, 2017
Join the following Conference Calls
8:30am
12 Noon with Duvid Chaim and Co-Captain Yakov New
9:30 pm
Mondays, Tuesdays, Wednesdays and Thursdays!
(all times are EST)
The Conference Call In Number is (641) 715-3836
Participant Access Code 637207#
For a whole bunch of useful details about the Conference Calls, please see this link:
https://guardyoureyes.com/component/zoo/item/big-book-study-group
We are going to strive to make this Cruise - Bigger and Better than ever -
with more Veterans,
more Chavrusahs,
more Sponsors and
more Guest Speakers.
We will be enriching our Recovery Program with the latest and most effective
Exercises and Life Changing Processes available.
Please JOIN us and bring your AA "Big Book"
your Private Journal to take notes
Please send an email to duvidchaim@gmail.com
to let us know you are planning to be ON BOARD and to request the following word docs needed for your participation:
Newcomer Welcome Statement
The AA Big Book
The SA White Book
DON'T DESPAIR!!!
"This may be the most important decision of your life!"