SPECIAL APPEARANCE BY RABBI DONIEL KATZ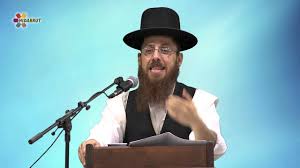 A VERY RARE AND SPECIAL APPEARANCE BY A WORLD RENOWNED GUEST SPEAKER
RABBI DONIEL KATZ
"Serenity - We have a Prayer for it…
How do we get it and how do we keep it?"
on this Wednesday January 17 at NOON (EST) GYE
Conference Call with Duvid Chaim.
Call (641) 715-3836 Access code 637207#
For both Men and Women
Why is Serenity so elusive??
I may find Serenity and enjoy it for a short time, but why won't it stay with me?"
"WHAT IS THE CONNECTION BETWEEN SERENITY AND SOBRIETY??"
MEET RAV DONIEL KATZ
Rabbi, Visionary, Master Educator, Fellow Seeker
For more than a decade, Rav Doniel's open and compassionate teachings have been a catalyst for change in the lives of thousands of people worldwide. Born and raised in Australia, Rav Doniel abandoned his award-winning film and theatre career in his mid-twenties after a year of intensive spiritual awakening.
Rav Doniel has lectured extensively around the world for the last 10 years, during which time he was also a faculty member at Neve Yerushalayim and Aish HaTorah in Jerusalem. In addition, he spoke at a 2015 symposium on science and the meditational tools of Abrahamic traditions at the Mind & Life Institute in Massachusetts; was invited by the Chief Rabbi of South Africa to speak at the Sinai Indaba conference in Johannesburg and Cape Town, during which over 5000 people attended his Elevation Project sessions; and presented at the 2016 Wisdom 2.0 conference in Tel Aviv.
The Elevation Project brings together Jews and seekers from all walks of life with a single goal: to explore the Torah's definitive map of human psychology and consciousness on an experiential level. We've synthesized and systemized the most transformative teachings of Kabbalah, Chassidus, Mussar and Talmud into an easy-to-follow, step-by-step learning experience that combines to create a profound path of accelerated spiritual development.
YOU WON'T WANT TO MISS THIS LIFE CHANGING MESSAGE
FROM A MAN WHO HAS GUIDED OTHERS TO REAL SERENITY
Please mark your calendars now - you won't want to miss this Event!