When one door closes, fortune will usually open another.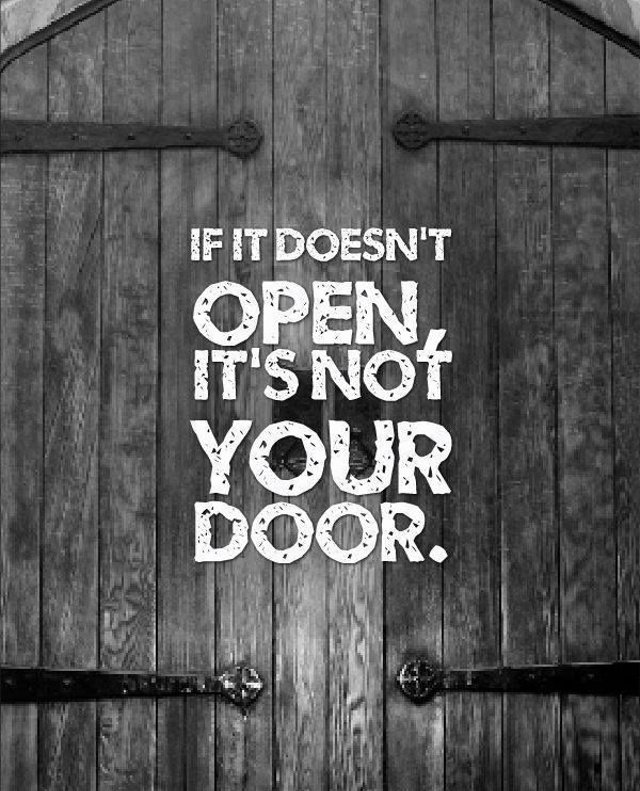 Sometimes, especially in early recovery, we concentrate on our losses instead of our gains. We see a chapter in our life closing, and we mourn. We must leave some friends behind, or say goodbye to a social life we enjoyed. We must give up an active addiction, which had become our best friend and only comfort. We may even have to leave our families, at least for a time, in order to concentrate on our own needs.
We need to grieve all these losses. Then we can see more clearly what recovery has brought us. For every loss, we've gained blessings. For every friend gone, we have the chance to make many more. A whole new sober life awaits us when we're ready to be part of it.
When we gave up the fake comforts of addiction, we found genuine comfort in sound sleep and healthy bodies, in peaceful days and serene nights. When we were ready to give up anger and resentment, we found generosity and forgiveness toward other people, and toward ourselves, too. In recovery, it's true, one door has closed. But another, better door has finally opened.
Today help me be grateful for my new life.
Help me grieve my losses so I can appreciate all that awaits me.