| | |
| --- | --- |
| | 90 Day Journey |
| | |
| --- | --- |
| | Image of the Day |
If not for our own shortcomings and faults, we could not relate to another's shortcomings and faults. 
We can and should use our experience with the shadows of life to help others towards the light.
The essence of Step 12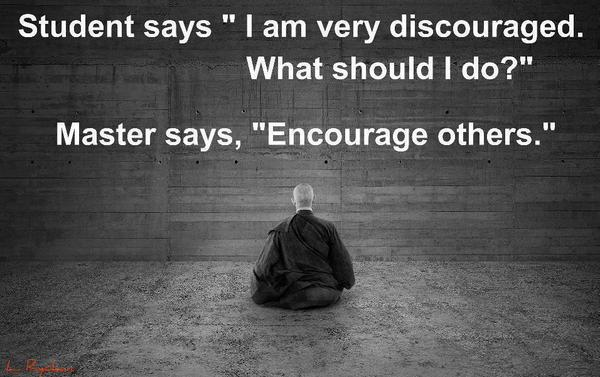 | | |
| --- | --- |
| | Testimonials |
Beauty of Life
By

obormottel
"The beauty of life is in both its light and dark."
- William Faulkner
| | |
| --- | --- |
| | Links |
| | |
| --- | --- |
| | Practical Tips |
| | |
| --- | --- |
| | Daily Dose of Dov |
All We Have is NOW
By

Dov
To me there is no difference between day 3 and day 5,003. None whatsoever. Both are a miracle, and both have a 50/50 chance to reach, at best. And those are not just words.
Whatever progress I have made, I prefer to forget! The past is no insurance at all for me. What really matters is the truth about me: how I am right now!
Perhaps it's finally time to quit counting the days and focus on making the days count...
I pray for you that you never give up your baby-like dependence upon Hashem to stay sober even one single day, till you die after 120. That feeling of confidence that "I'll probably stay clean now, it seems that I've got it down" is precisely what I thought between the sickest acting-out binges during all those years when I was so incredibly busy "doing teshuva". I was always so sure I'd never go "back out there".
Thinking about tomorrow is just as poisonous to me, whether I say it comes from Hashem this time, or whether I say it comes from my own power. It's poisonous because: it's a lie. No one is sober yesterday or tomorrow. We are only going to be sober today.
| | |
| --- | --- |
| | Practical Tips |
The Problem of Pritzus on Legitimate Web Sites
Part 1/2
By

Other
There is often a problem of pritzus even on legitimate web sites, that even with filters, accountability software, etc. you still can run into problems. An example I noticed recently: I was on a site that sold a product. This site is completely Kosher and would not be blocked by any filters, nor would it raise any red flags if a "web shomer" sees that you visited this site. But, on the site there was a picture of a girl using the product and the girl was not dressed tzniusly. Goyim consider this completely acceptable but we as the Am HaKodesh do not. The obvious answer is, in addition to using filters and accountability, one should, whenever possible, browse the Internet without images. The way I deal with this is by using the Firefox browser with a few add-ons.
Read more
| | |
| --- | --- |
| | Do you think you may have a porn addiction? |
Do you have a problem with obsessive and compulsive porn use? Have you seriously tried the tools on GYE and feel that you are not getting better? Maybe it's time to consider joining a 12-Step program.
Porn Anonymous (PA)
If you're compulsively acting-out with pornography and masturbation we suggest you explore joining Porn Anonymous (PA). If you need help deciding whether to join PA, call Michael at 347-699-2368, or email help@pornanonymous.org to schedule a time to talk. For more information visit pornanonymous.org (Hebrew: p-a.org.il / Yiddish: pa-yid.org).
Sexaholics Anonymous (SA)
If your compulsive acting-out has progressed beyond the screen (with other people, paid sexual services, etc.) we suggest you explore joining Sexaholics Anonymous (SA). To figure out if SA is for you, call Dov at 917-414-8205, or email Dov at dov@guardyoureyes.org to schedule a time to talk. For more information visit www.sa.org.
| | |
| --- | --- |
| | Contribute |
Please help us continue helping others!
Contribute Securely Online
(Anonymous recurring credit card donations possible)


To donate by phone, call (24 hours): 718-878-3075
Checks can be made out to: "GYE Corp." and mailed to: GYE Corp. P.O. Box 32380 Pikesville, MD 21282 U.S.A.
| | |
| --- | --- |
| | Quick Links |